Russian Govt Approves Fines For Search Engines Linking to Banned VPNs
Russia's State Duma has adopted a bill that will see search engines fined for offering links to VPNs and other anonymizers that have been banned in the country. Fines will also be handed out to search engines that fail to connect to a resource offering up-to-date information on what domains should be rendered inaccessible.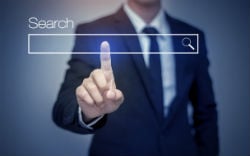 For the past several years, Russia has been attempting to censor the Internet by restricting access to a large range of sites. With thousands blocked, pirate sites are some of the main targets but any site with content objectionable to the state can find itself in the crosshairs.
As more blocks have been introduced, the response by many Internet users has been to circumvent them. For pirate sites, proxies and mirrors have been a key mechanism but increasingly citizens have turned to VPNs and other anonymizers that are able to skirt around any ban.
As a result, VPNs and anonymizers themselves have come under scrutiny, with authorities demanding that those operating in Russia register themselves with the state. Of course, many do not, which has led to a cat-and-mouse game.
Historically it's been easy to find a VPN or similar service using search engines but the Russian Government has a new tool to make that harder. This week, following a third and final reading, the State Duma adopted a bill introducing fines for search engines that provide links to outlawed sites, VPNs and anonymization tools.
According to the amendments to the Code of Administrative Offenses of the Russian Federation, failure of online services to stop publishing links to blocked information resources will result in fines of 3,000 to 5,000 rubles ($48 to $80) for citizens, up to 50,000 rubles ($800) for officials, and between 500,000 to 700,000 ($8,019 to $11,227) for legal entities.
In order to advise which sites and services are banned in the country, the Federal State Information System (FGIS) will provide access to an up-to-date database of blocked domains. Search engines will be required to connect to this system within 30 days and those who fail to do so will face fines similar to those detailed above.
TASS reports that the amendments are concomitant with the law on anonymizers adopted at the end of the spring session of the State Duma in 2017. This legislation requires owners and operators of VPN and anonymization systems to first register their identities with the authorities and then connect to the blocked sites register.
Those who fail to comply with the requirements can find themselves fined and placed on the blocked sites register, which is maintained by Russian telecoms watchdog Roscomnadzor.
Buy a VPN stay safe online


Thank you to the original source https://torrentfreak.com/russian-govt-approves-fines-for-search-engines-linking-to-banned-vpns-180608/