Court Orders Finnish ISPs to Block RARBG and YIFY
A Finnish court has ordered seven Internet providers to block access to the popular torrent sites RARBG and YIFY. According to the court, it is clear that the operators of the sites generate substantial revenue by illegally sharing copyright-infringing content. The ISPs are required to use both DNS and IP-address blocking to make the sites unavailable.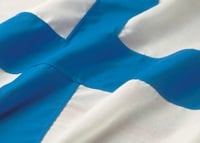 Finland was one of the pioneers of blocking pirate websites. Back in 2011, it was one of the first countries where Internet providers were ordered to block The Pirate Bay.
The process wasn't straightforward. Several ISPs appealed the rulings and one even tried to have the matter heard at the Supreme Court, but eventually, the blocks remained.
Despite the hard-fought blocking measures, there hasn't been much activity in Finland recently. However, that changed this week when copyright holders obtained two fresh blocking orders.
The Market Court, a venue specialized in copyright, competition, and market law disputes, issued a verdict which compels seven Internet providers to block access to the popular torrent sites RARBG and YIFY.
The order applies to the three largest providers DNA, Elisa and TeliaSonera Finland, as well as Blue Lake Communications, Kaisanet, Lounea and MPY. It requires the ISPs to use DNS blocking while also restricting access to the sites' IP-addresses.
According to the Court, the operators of the sites in question are unknown, but it is clear that they generate a significant amount of advertising revenue by facilitating copyright infringement.
"The anonymous administrators of both services earn substantial sums of advertising money by illegally sharing content made by others," the Market Court notes, quoted by Helsingin Sanomat.
Recent research suggests that Finns download roughly 12 million movies and 32 million TV-shows from unauthorized sources per year. RARBG and YIFY are among the most popular sites in the country, with an estimated 520,000 visits per month.
While the blockades are bound to frustrate users, it remains to be seen how effective they are. History has shown that users bypass these type of restrictions through proxies and VPNs, or simply by switching to sites that are not blocked yet.
It is not clear whether any of the ISPs plan to appeal the Market Court's most recent decision. Considering the outcome of the previous blocking cases, that's not going to be easy.
Buy a VPN stay safe online


Thank you to the original source https://torrentfreak.com/court-orders-finnish-isps-to-block-rarbg-and-yify-180608/