Bell & Videotron File Criminal Complaint Against IPTV Provider
Media giants Bell and Videotron have filed a criminal complaint against a Canada-based IPTV provider. In response, the Royal Canadian Mounted Police (RCMP) carried out a search at the residence of a former employee of a Videotron subcontractor, seizing equipment allegedly used to offer unlicensed TV channels to subscribers for around $35 per month.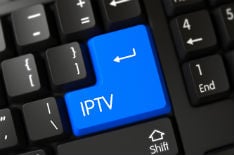 While regular torrent and streaming sites are still a big hit with online pirates, dedicated IPTV services are becoming increasingly popular with consumers.
These services, which can be difficult to tell apart from official offerings, typically supply access to hundreds of otherwise premium channels at a knockdown price. This disruption is something that broadcasters and rightsholders all over the world are keen to bring to an end.
In particular, there have been many raids around Europe but news is now surfacing of action in Canada, featuring two of the country's most powerful media companies and what appears to be an unlicensed IPTV provider.
On an unspecified date, Bell and Videotron filed a criminal complaint against IPTV provider Cielo 4K. A website featuring that branding is available here, offering around 250 channels including PPV and adult content while recommending its offer "especially for the residents of the province of Quebec-Canada."
On October 11, 2018, the Royal Canadian Mounted Police (RCMP) reportedly conducted a search at the residence of a former employee of a Videotron subcontractor in Boisbriand, Montreal. LaPresse reports that dozens of computers and modems plus Bell, Videotron, Roku and DirecTV receivers were seized, totaling some 150 items of hardware.
According to the news outlet, the four people listed as defendants in court documents are not yet facing criminal charges since the RCMP investigation is still ongoing. However, the quartet is suspected of using three Videotron and Bell accounts to receive, capture, and redistribute channels to the public.
"This kind of use makes us believe that the service installed at this residence is used to power an IPTV network broadcasting unauthorized television content," the plaintiffs state in their claim.
It's further alleged that the streams were sent to servers operated by OVH Hosting Services, from where they were distributed to the public.
"OVH is also recognized by the telecommunications industry for hosting the majority of IPTV services offering unauthorized television content," the court documents note, citing a Videotron investigation.
When approached for comment, OVH said it does not discuss the activities of its customers, insisting that as a cloud infrastructure provider it does not have access to customers' data.
This latest action against Cielo 4K comes as both Bell and Videotron remain embroiled in legal action against Kodi add-on repository TVAddons. It's been almost 18 months since representatives of the company entered the home of operator Adam Lackman in a search for evidence to support their copyright infringement lawsuit.
This June, bailiffs for the company returned again, looking to seize goods to the value of CAD$50,000 to pay for attorney's fees.
Buy a VPN stay safe online


Thank you to the original source https://torrentfreak.com