Roku to Go Back on Sale in Mexico After Copyright Victory
Popular streaming device Roku will go back on sale in Mexico after a ruling by a court in Mexico City. The device has been off the shelves for more than a year following an initially successful copyright complaint by TV company Cablevision. However, that ruling has now been overturned and Roku declared legal, paving the way for a full return to the streaming market in Mexico.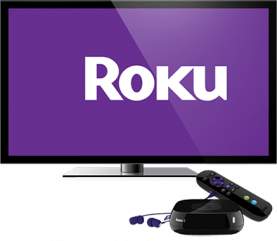 Commercial streaming-capable devices are often designed to receive officially licensed programming but many can be reprogrammed to do illegal things.
Manufacturers say they are not responsible for this behavior but last year in Mexico, that position was successfully challenged.
Following a complaint filed by cable TV provider Cablevision, the Superior Court of Justice of the City of Mexico handed down an order preventing the importation of Roku devices and prohibiting stores such as Amazon, Liverpool, El Palacio de Hierro, and Sears from putting them on sale.
Cablevision complained that pirated content was being made available through Roku devices, with claims of more than 300 channels of unauthorized content being supplied to consumers.
Following a swift appeal by Roku, the sales ban was quickly overturned by a federal judge. However, on June 28, 2017, a Mexico City tribunal upheld the previous decision which banned importation and distribution of Roku devices. Several appeals followed, without success, leading to Roku declaring the ban unjust.
Now, however, and after an extended period off the shelves, Roku has booked a significant legal victory. A ruling handed down by the 11th Collegiate Court in Mexico City has found that the original ban was incorrect and the Roku device isn't illegal, which means that the streaming hardware will soon be back on sale.
The Court reportedly acknowledged Roku's efforts to keep pirated content away from its platform, an opinion also shared by Cablevision. However, should pirate channels appear on Roku in the future, Cablevision warned that it would take further legal action to have those sources blocked via the Mexican Institute of Industrial Property and other local authorities.
The decision of the Mexico City Court was welcomed by Roku General Counsel Stephen Kay.
"Today's decision is an important victory for Roku and its Mexican distributor, Latamel Distribuidora, S. de R.L. de C.V. and Mexican retailers in the legal battle against an improper ban on sales of its popular streaming players in Mexico. We are pleased with the Collegiate Court's decision and look forward to continuing to build Roku's TV streaming business in Mexico," Kay said.
Noting that streaming is the future of TV, offering greater choice for consumers alongside better value for money, Roku Chief Marketing Officer Matthew Anderson thanked the company's customers in Mexico who continued to use the device over the past year, despite the troubles.
"We are grateful for our customers in Mexico who, despite the sales ban, continued to stream more and more hours; and for our retail partners and content providers who supported us throughout this past year. We look forward to launching the latest Roku devices in Mexico soon and giving customers an even richer streaming experience," Anderson said.
Roku devices are expected to become available again during the next few weeks via distributors including Amazon, Best Buy, Office Depot, Radio Shack, Sears, and Walmart.
Buy a VPN stay safe online


Thank you to the original source https://torrentfreak.com