VOD Site Branded "Notorious Market" Hits Back at the MPAA
A video-on-demand platform recently declared "Poland's most popular piracy website" by the MPAA has hit back at Hollywood's claims. In a submission to the United States Trade Representative in early October the MPAA said that CDA.pl hides behind a reverse proxy server to thwart rightsholders. However, the company says it's legal, takes down content quickly, and even provides automated takedown tools.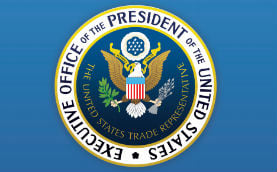 Every year, trade groups representing movie, TV show, music, video game, and a broad range of other content companies make submissions to the Office of the United States Trade Representative (USTR).
These documents outline sites, services, platforms and other locations that rightsholders believe should be branded "notorious markets" in the USTR's annual overview of overseas infringing businesses.
The USTR's final report carries significant weight and often guides the U.S. Government's attitudes toward foreign governments when it comes to enforcement of intellectual property rights.
The latest submission by the MPAA highlights many of the usual suspects, including The Pirate Bay, RARBG, 1337x, Rutracker, and Torrentz2. However, it also includes a lesser-known Poland-based video site that on closer inspection seems a little out of place.
"Cda.pl is Poland's most popular piracy website where users from around the world find and view copyright infringing content," the MPAA wrote.
"It is so big that it is now more popular than several legitimate VOD services in the country. Cda.pl had 68.13 million worldwide visitors with nearly 13 million unique visitors in July 2018 according to SimilarWeb data and currently enjoys a global Alexa rank of 1,477 and a local rank of just 15 in Poland."
Continuing to paint a picture of blatant piracy, the MPAA highlights that the owner of CDA.pl – CWMedia S.A. – attempts to hide where their site is hosted, using Cloudflare to mask server IP addresses and reverse proxies located at OVH in Poland to "curb rights holders' ability to identify its precise host."
While these kinds of claims are common in MPAA filings against 'pirate' sites, according to the company the MPAA is well off the mark with its 'notorious market' branding. As a result, it will now "intervene in the case" using official channels.
"CDA.pl is a very large and very popular service, often more popular than other VOD services in Poland. Yes it's true. We're big and we're popular," the site said in a statement.
"On CDA.pl, you can find videos that users have uploaded that breach copyright law. Yes, such cases happen, just like everyone else – we emphasize everyone, including social video websites where users add content. The same problem applies to CDA.pl, as well as YouTube, Dailymotion, Vimeo and others."
The site says that in common with similar upload platforms, it takes positive steps to deal with infringing content when it becomes aware of it. In accordance with Polish and EU law, CDA.pl says it utilizes a notice-and-takedown system which removes infringing content without delay.
Furthermore, in common with services like YouTube, CDA.pl also provides rightsholders and other interested parties with direct access to tools that allow content to be removed from the platform.
"The law does not require us to do this, but it is a solution that significantly increases the effectiveness of combating illegal content. It is also worth remembering that the content in question can only appear on a specific part of CDA.pl, which is created by users (i.e the so-called user-generated content)," it adds.
The site points out that other areas of its site are dedicated to hosting content provided by verified submitters, partners and copyright holders, including its CDA Premium service which offers paid access to films supplied under licensing agreements made with distributors.
"CDA Premium is one of the most popular services of this type in Poland, and due to licenses, the Company paid PLN 5.4m ($1.45m) to distributors in the first half of this year alone!" the company notes.
On the claim that the CDA.pl uses Cloudflare to hide its location, the company appears to be even more irritated by the MPAA's report to the USTR, noting that they're either ignorant of the uses for the technology or are simply acting maliciously.
To clarify, CDA.pl says it uses Cloudflare for two reasons – to protect against DDoS attacks and to speed up the website for end users – and the service is not used to "hide" from anyone. Complaints can easily be made to the company so knowing where a server is located isn't helpful, it adds.
"The entities whose rights are violated does not need to know the server IP address, he must be able to contact the website administrator for this (all contact details are available on the website). We remind you that you can report problems by e-mail or using the 'report violation' button, which is found next to every video on CDA.pl," the company concludes.
It is relatively rare for a company reported as a 'notorious market' to fight back publicly so it will be interesting to see how this develops. Whether the USTR will choose to omit CDA.pl from its final report remains to be seen. Thus far, however, the MPAA isn't well known for making publication retractions.
Buy a VPN stay safe online


Thank you to the original source https://torrentfreak.com