Japan Government Presents Pirate Website Blocking Proposals
Unlike countries in Europe where legislation has already been tested, there is no legal basis in Japan to block 'pirate' websites and the country's constitution forbids censorship. Now, however, the Japanese government has presented a draft report which indicates that blocking websites on copyright grounds should be considered as a policy option.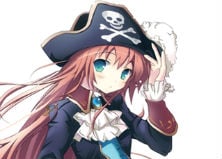 Back in March, Japan's Chief Cabinet Secretary Yoshihide Suga said that the government was considering measures to prevent access to pirate sites.
Manga and anime are considered national treasures and the government should consider "all measures" to prevent illegal downloading, Suga added.
Perhaps unsurprisingly, the main option put forward was that of website blocking. In Japan, however, that's not a straightforward option given the constitution's support for freedom of speech and prevention of censorship.
Despite the hurdles, a month later the government decided to introduce emergency measures to prevent access to websites hosting pirated manga, anime and other content. ISPs would not be forced to comply but would be asked to assist instead.
NTT Communications Corp., NTT Docomo Inc. and NTT Plala Inc. responded by blocking access to three sites identified by the government – Mangamura, AniTube! and MioMio – adding that more sites could be blocked upon request.
This interim measure proved controversial but it appears the government isn't planning to step back from its plans to protect copyright. The Cabinet Office has now presented a draft report indicating that blocking websites to protect copyright could become a policy option for the government.
According to Mainichi, the proposal was presented at a meeting attended by experts, who criticized the draft as a move that would undermine citizens' constitutional right to secrecy of communications.
Intercepting users' Internet requests have the potential to cause significant problems under Japanese law. The Telecommunications Business Act guarantees privacy of communications and prevents censorship, as does Article 21 of the Constitution.
Cited by the publication, lawyer Ryoji Mori said that denying users' access to blocked sites would enable Internet service providers to "collect information about users unrelated to the piracy issue." Visitors to blocked websites should have warnings automatically displayed in their browser, the proposal adds.
The draft also envisions pirate sites being removed from search engine results while preventing their operators from generating revenue from advertising. These are options being tested in a number of other countries to varying degrees but it appears that Japan faces more obstacles than most due to its constitution.
Nevertheless, it appears the government could ask copyright holders to take the initiative instead. By applying for lawsuits that would force Internet service providers to take preventative action, constitutional difficulties could be avoided, the proposal notes.
Whether that will satisfy hardline anti-censorship supporters is unclear, but in most other countries where blocking takes place, validation from the courts is seen as vital to ensuring that all parties are covered in the event of a challenge.
Indeed, the voluntary blocking measures put in place earlier this year by NTT were immediately seen as problematic. Just days after the bans were implemented, local lawyer Yuichi Nakazawa launched legal action against the ISP, demanding that the corporation should end its site-blocking operations.
A further session to discuss the proposals in greater depth is planned for later this week.
Buy a VPN stay safe online


Thank you to the original source https://torrentfreak.com