Broadcasters Remove Content From Search Engine to Protest Piracy
In a protest against piracy, major broadcasters have pulled their content from the main page of Yandex, Russia's largest search engine. The companies want Yandex to do more to prevent unauthorized content appearing in results. Meanwhile, search engines including Google are preventing content from more than 2,600 blocked sites from appearing in their indexes.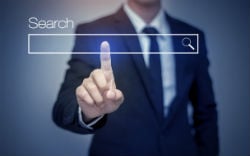 Over the years in their neverending fight against piracy, content owners have tried numerous strategies to limit the amount of infringing content reaching the eyes of consumers.
For almost two decades, that has involved targeting 'pirate' sites themselves but increasingly that tactic is taking a back seat. In vogue today is the move to force intermediaries and platforms to join the battle, hoping these Internet giants will use their influence to disappear unlawful content.
Over in Russia, legislation is already in place to force cooperation. When sites are deemed to be infringers and unresponsive to targeted takedowns, they can find themselves on a national blacklist and blocked by ISPs. Furthermore, sites that persistently refuse to cooperate can be permanently blocked, with additional consequences.
Sites in this category now face the prospect of being removed from search engines altogether. That has been happening in volume, as telecoms watchdog Roscomnadzor reported this week.
"Since the beginning of the year, search engines Yandex, Mail.ru, Rambler, Sputnik and Google that have been operating in Russia have blocked access to 2,600 pirated Internet resources that were previously blocked on an ongoing basis," the government body reported.
"Decisions on restricting access to pirated Internet resources on an ongoing basis are taken by the Moscow City Court and the Ministry of Communications."
Since the search engine exclusion law came into force October 1, 2017, close to 4,000 sites have been permanently excluded from search results. However, this still isn't enough for rightsholders who insist that companies like Yandex and Google need to do more.
In a sign of how fractious this battle has become, major broadcasters recently took action against Yandex due to the existence of 'pirate' resources in search results. In protest, Gazprom-Media, National Media Group (NMG), and others removed their TV channels from Yandex's 'TV Online' service.
According to comments obtained by Russia's Kommersant, the media companies will only allow their content to appear again if Yandex "purges the pirated versions" from its search results.
"This is the only way we can influence them to remove pirated content," the source said.
Yandex began displaying the content of TV channels on its main pages back in March 2017 and agreements inked since then have allowed it to expand the feature. Now, however, the initiative has been set back, with media companies complaining that the revenue generated pales into insignificance when compared to the losses from piracy.
"The situation in which broadcasters promote Yandex media services, provide content, but have piracy ignored in search results, is destructive for the media industry," a representative from NMG told Kommersant.
"[The revenues] are insignificant compared to the hundreds of millions of rubles of annual losses associated with the distribution of pirated content from broadcasters."
Gazprom Media told the publication that for as long as piracy is a problem, the company won't be offering its content via the search engine.
"Prior to resolving the issue of pirated content on Yandex services, we will not license our content in Yandex," a spokesperson said.
With some media players describing Yandex as "the main pirate site in the country" it's clear that bridges need to be built if progress is to be made. However, the rhetoric is strong right now with no solution in sight.
"[Yandex] interferes with the work of all and refuses to discuss this topic under far-fetched pretexts, so there will only be more [piracy]. They imagine themselves as an information intermediary, but it's not true – they make money on content, interfere in content, and develop their own sites," says producer Alexander Akopov.
Considering the general consensus that access to legal content is the best way to defeat piracy, the decision to remove legal content from Yandex is a little puzzling. The punitive measures used to starve pirate sites of their visitors – removal from search engine results – is now being deployed by rightsholders against themselves. Only time will tell how that will turn out.
Buy a VPN stay safe online


Thank you to the original source https://torrentfreak.com