Pirate TV Box Seller Sentenced to 16 Months in Jail
A man from the UK has been handed a 16-month custodial sentence for selling set-top boxes pre-configured for piracy. Warren Gleave of Burnley, who pleaded guilty to offenses under the Fraud Act 2006 following a prosecution by Sky TV, is said to have generated more than £200,000 from sales of the illegal devices.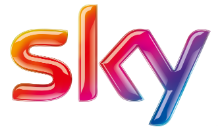 A few short years ago, sellers of piracy-configured set-top devices were largely left alone but following pressure from rightsholders, the landscape is beginning to change.
While devices are still readily available, it is not the free-for-all it once was. That is partly due to the increase in prosecutions of those who seek to make a business out of selling cheap access to otherwise expensive subscription TV services.
In the UK, one of the most aggressive rightsholders is Sky. The company is regularly involved in anti-piracy actions to protect billions in content investment. This has put it on a collision course with people selling Kodi-based and similar IPTV devices. According to an announcement by the pay-TV company, another of its unofficial rivals has just fallen.
Warren Gleave of Burnley in the north of England sold piracy-configured set-top boxes to the public. It's alleged that over a three-year period the 51-year-old made more than £200,000 ($254,754) from selling these products via online marketplaces and his own website.
Gleave's business attracted the attention of Sky, which launched an investigation and eventually a private prosecution. On May 4, 2018, Gleave attended Blackburn Magistrates' Court, pleading guilty to offenses under the Fraud Act 2006. Following a subsequent hearing at Burnley Crown Court, Gleave was handed a 16-month prison sentence.
"This case sends a clear message that piracy, in whatever form it takes, is illegal, and the repercussions for engaging in it can be severe," said Matthew Hibbert, Head of Litigation at Sky UK.
Private prosecutions of alleged pirates have become a fairly regular feature of copyright infringement cases in the UK. In most of if not all cases, copyright infringement is the cornerstone of such prosecutions. However, it is offenses under the Fraud Act, which are more easily understood by a jury, that put offenders behind bars.
London and New York-based law firm Mishcon de Reya acted in the case on behalf of Sky. Director Gareth Minty, who is part of the firm's 'White Collar Crime Group', says that those engaging in similar businesses are increasingly at risk of a prosecution.
"More than ever, those who are illegally engaging in piracy are in jeopardy of being detected, prosecuted and convicted. Private prosecutions are being used increasingly by rights holders, which means it is no longer just the police and other state authorities investigating and prosecuting these crimes," Minty notes.
"Private prosecutions are instrumental in cases such as this, where those who break IP law and commit fraud can be held to account."
Minty notes that the level of investment the state is prepared to invest in prosecutions is under increasing pressure so companies are turning to private prosecutions to enforce their rights. He believes that the route is effective and, as a result, they're on an upward trend.
"[P]rivate prosecutions have been shown to enhance company reputations, reinforce corporate culture, and to act as a deterrent strategy for future behaviors that are harmful to business. Because they have been so effective in this regard, increased use of them is a trend we are fully expecting to continue," he concludes.
Buy a VPN stay safe online


Thank you to the original source https://torrentfreak.com