When Joe Public Becomes a Commercial Pirate, a Little Knowledge is Dangerous
In a piracy landscape that's becoming increasingly monetized, some piracy-focused business schemes claim to exist in a "gray area", treading the fine line of legality. But mainly they are potential disasters waiting to happen, something which is recognized by everyone except those actually involved in them.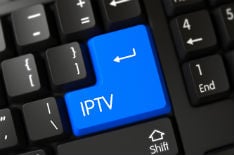 Back in March and just a few hours before the Anthony Joshua v Joseph Parker fight, I got chatting with some fellow fans in the local pub. While some were intending to pay for the fight, others were going down the Kodi route.
Soon after the conversation switched to IPTV. One of the guys had a subscription and he said that his supplier would be along shortly if anyone wanted a package to watch the fight at home. Of course, I was curious to hear what he had to say since it's not often this kind of thing is offered 'offline'.
The guy revealed that he sold more or less exclusively on eBay and called up the page on his phone to show me. The listing made interesting reading.
In common with hundreds of similar IPTV subscription offers easily findable on eBay, the listing offered "All the sports and films you need plus VOD and main UK channels" for the sum of just under £60 per year, which is fairly cheap in the current market. With a non-committal "hmmm" I asked a bit more about the guy's business and surprisingly he was happy to provide some details.
Like many people offering such packages, the guy was a reseller of someone else's product. He also insisted that selling access to copyrighted content is OK because it sits in a "gray area". It's also easy to keep listings up on eBay, he assured me, as long as a few simple rules are adhered to. Right, this should be interesting.
First of all, sellers shouldn't be "too obvious" he advised, noting that individual channels or channel lists shouldn't be listed on the site. Fair enough, but then he said the most important thing of all is to have a disclaimer like his in any listing, written as follows:
"PLEASE NOTE EBAY: THIS IS NOT A DE SCRAMBLER SERVICE, I AM NOT SELLING ANY ILLEGAL CHANNELS OR CHANNEL LISTS NOR DO I REPRESENT ANY MEDIA COMPANY NOR HAVE ACCESS TO ANY OF THEIR CONTENTS. NO TRADEMARK HAS BEEN INFRINGED. DO NOT REMOVE LISTING AS IT IS IN ACCORDANCE WITH EBAY POLICIES."
Apparently, this paragraph is crucial to keeping listings up on eBay and is the equivalent of kryptonite when it comes to deflecting copyright holders, police, and Trading Standards. Sure enough, a few seconds with Google reveals the same wording on dozens of eBay listings and those offering IPTV subscriptions on external platforms.
It is, of course, absolutely worthless but the IPTV seller insisted otherwise, noting he'd sold "thousands" of subscriptions through eBay without any problems. While a similar logic can be applied to garlic and vampires, a second disclaimer found on many other illicit IPTV subscription listings treads an even more bizarre path.
"THE PRODUCTS OFFERED CAN NOT BE USED TO DESCRAMBLE OR OTHERWISE ENABLE ACCESS TO CABLE OR SATELLITE TELEVISION PROGRAMS THAT BYPASSES PAYMENT TO THE SERVICE PROVIDER. RECEIVING SUBSCRIPTION/BASED TV AIRTIME IS ILLEGAL WITHOUT PAYING FOR IT."
This disclaimer (which apparently no sellers displaying it have ever read) seems to be have been culled from the Zgemma site, which advertises a receiving device which can technically receive pirate IPTV services but wasn't designed for the purpose. In that context, the disclaimer makes sense but when applied to dedicated pirate IPTV subscriptions, it's absolutely ridiculous.
It's unclear why so many sellers on eBay, Gumtree, Craigslist and other platforms think that these disclaimers are useful. It leads one to the likely conclusion that these aren't hardcore pirates at all but regular people simply out to make a bit of extra cash who have received bad advice.
What is clear, however, is that selling access to thousands of otherwise subscription channels without permission from copyright owners is definitely illegal in the EU. The European Court of Justice says so (1,2) and it's been backed up by subsequent cases in the Netherlands.
While the odds of getting criminally prosecuted or sued for reselling such a service are relatively slim, it's worrying that in 2018 people still believe that doing so is made legal by the inclusion of a paragraph of text. It's even more worrying that these individuals apparently have no idea of the serious consequences should they become singled out for legal action.
Even more surprisingly, TorrentFreak spoke with a handful of IPTV suppliers higher up the chain who also told us that what they are doing is legal. A couple claimed to be protected by communication intermediary laws, others didn't want to go into details. Most stopped responding to emails on the topic. Perhaps most tellingly, none wanted to go on the record.
The big take-home here is that following some important EU rulings, knowingly linking to copyrighted content for profit is nearly always illegal in Europe and leaves people open for targeting by copyright holders and the authorities. People really should be aware of that, especially the little guy making a little extra pocket money on eBay.
Of course, people are perfectly entitled to carry on regardless and test the limits of the law when things go wrong. At this point, however, it's probably worth noting that IPTV provider Ace Hosting recently handed over £600,000 rather than fight the Premier League (1,2) when they clearly had the money to put up a defense.
Given their effectiveness, perhaps they should've put up a disclaimer instead?
Buy a VPN stay safe online


Thank you to the original source https://torrentfreak.com/joe-public-becomes-commercial-pirate-little-knowledge-dangerous-180603/