Pirate IPTV Sellers Sign Abstention Agreements Under Pressure From BREIN
Earlier this month, Dutch anti-piracy outfit BREIN won a court ruling against a company that sold access to IPTV links offering live TV, movies and TV shows. That company and two others have now signed an abstention agreement with BREIN which will see all three refrain from their copyright-infringing activities or face penalties of 10,000 euros per infringement.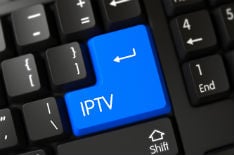 Earlier this month, Dutch anti-piracy outfit BREIN revealed details of its case against Netherlands-based company Leaper Beheer BV.
BREIN's complaint, which was filed at the Limburg District Court in Maastricht, claimed that
Leaper sold access to unlicensed live TV streams and on-demand movies. Around 4,000 live channels and 1,000 movies were included in the package, which was distributed to customers in the form of an .M3U playlist.
BREIN said that distribution of the playlist amounted to a communication to the public in contravention of the EU Copyright Directive. In its defense, Leaper argued that it is not a distributor of content itself and did not make anything available that wasn't already public.
In a detailed ruling the Court sided with BREIN, noting that Leaper communicated works to a new audience that wasn't taken into account when the content's owners initially gave permission for their work to be distributed to the public.
The Court ordered Leaper to stop providing access to the unlicensed streams or face penalties of 5,000 euros per IPTV subscription sold, link offered, or days exceeded, to a maximum of one million euros. Further financial penalties were threatened for non-compliance with other aspects of the ruling.
In a fresh announcement Friday, BREIN revealed that three companies and their directors (Leaper included) have signed agreements to cease-and-desist, in order to avert summary proceedings. According to BREIN, the companies are the biggest sellers of pirate IPTV subscriptions in the Netherlands.
In addition to Leaper Beheer BV, Growler BV, DITisTV and their respective directors are bound by a number of conditions in their agreements but primarily to cease-and-desist offering hyperlinks or other technical means to access protected works belonging to BREIN's affiliates and their members.
Failure to comply with the terms of the agreement will see the companies face penalties of 10,000 euros per infringement or per day (or part thereof).
DITisTV's former website now appears to sell shoes and a search for the company using Google doesn't reveal many flattering results. Consumer website Consumentenbond.nl enjoys the top spot with an article reporting that it received 300 complaints about DITisTV.
"The complainants report that after they have paid, they have not received their order, or that they were not given a refund if they sent back a malfunctioning media player. Some consumers have been waiting for their money for several months," the article reads.
According to the report, DiTisTV pulled the plug on its website last June, probably in response to the European Court of Justice ruling which found that selling piracy-configured media players is illegal.
Buy a VPN stay safe online


Thank you to the original source https://torrentfreak.com/pirate-iptv-sellers-sign-abstention-agreement-under-pressure-from-brein-180528/