Piracy Debt Collectors Back Off After Massive Backlash in Finland
Opponents of copyright trolling efforts in Finland scored a major victory last week. A local debt collection company, which came under fire after going after individuals with unpaid settlement letters, has announced that it has withdrawn from the piracy debt collection business.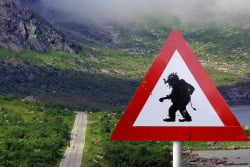 For more than a decade, alleged file-sharers around the world have been pressured to pay significant settlement fees.
These so-called copyright-trolling efforts are fairly straightforward. Copyright holders obtain a list of 'pirating' IP-addresses and then request a subpoena from the court, compelling ISPs to hand over the associated customer data.
In recent years, several news reports have appeared on these cases in the US, Canada, Sweden, Denmark and elsewhere. In Finland, they have been a common sight since 2013.
Adultia is one of the companies that's active in the Nordic country which, as its name suggests, deals with adult content. Helped by the Cyprus-based company M.I.C.M, it obtained personal details of thousands of Finnish subscribers, asking them to pay up, or face legal action.
At the start of this year, the company appeared to have halted its practices. No new letters were being reported, which was carefully celebrated as a win by copyright troll opponents, many of whom are active in the local MuroBBS community.
However, the excitement didn't last as the letters returned after a few months, albeit in a different form.
At the end of September, several people who were previously targeted by Adultia started to receive new letters. While the accusations and details were the same as before, they were sent by KTC Finland Oy this time, which is a local debt collection agency.
Example of a new letter
The letters were reported in the MuroBBS forum where they raised eyebrows. According to several activists, these "debt collection bills" were not lawful, as the earlier letters from Adultia were not official debts, but accusations.
In response, several opponents helped to draft template response letters, accusing the debt collecting company of breaking the rules. These were sent to the debt collection outfit, as well as government officials.
After a few weeks, this had the desired effect. Late last month, Timo Korhonen, chief investigator of Finland's Regional State Administrative Agencies (AVI) in Finland, wrote a post on MuroBBS stating that KTC's actions were now under investigation.
AVI's involvement has weight as it ensures that companies, including debt collectors, follow local rules and regulations. In case of severe violations, it also has the power to revoke licenses of debt collectors.
The pressure was building, as AVI's involvement was also picked up by the local news site Tivi and Ilta-Sanomat. Last week, KTC announced that it will withdraw from the copyright debt collection business.
"Because of the widespread attention, we have decided to stop collecting these debts. Because of our high standards, we are now concentrating on serving our other customers and thus we leave control over these copyright matters to companies that are specialized in it," KTC writes on its website.
KTC maintains that its practices are in accordance with the law and encourages people who received a legitimate demand to pay. However, no new letters will go out.
While the anti-trolling activists at MuroBBS see this decision as a clear win, they hope that AVI's investigation will pay off, noting that copyright trolling remains a problem. Law firm Hedman Partners is reportedly still active, for example, using the court to go after alleged pirates.
TorrentFreak spoke to activist 'Don MC' who notes that details behind 200,000 IP-addresses have already been handed out. While there are signs the court is more reserved now when it comes to these cases, copyright trolling remains a problem.
"Lately, and perhaps even by the influence of the civil activists on the MuroBBS board, the Market Court has tightened its criteria and no longer hands out these addresses en masse," Don MC explains.
"The MuroBBS community is working hard to end copyright trolling in Finland once and for all. The fight against the trolls will hopefully go on until the last single troll is weeded out."
Buy a VPN stay safe online


Thank you to the original source https://torrentfreak.com