Google Faces Fines For Site-Blocking Regulation Non-Compliance
Search engines operating in Russia are obliged to connect to a centralized database to ensure that permanently blocked sites do not appear in search results. According to local telecoms watchdog Roscomnadzor, Google has failed to connect with the blacklist as required, so must now face fines for non-compliance.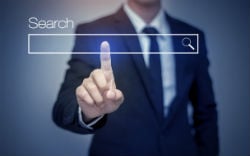 After several years of legislative amendments and technical deployments, Russia now has a fairly sophisticated site-blocking system. It targets blatantly-infringing pirate sites, unregistered VPNs, plus extremist and other material considered dangerous by the state.
While some sites are blocked temporarily, for not removing pirated content quickly enough, for example, others find themselves permanently blocked by local ISPs. Failing to remove pirate content after multiple complaints can trigger such a situation, with offending domains placed on a national blacklist of blatant infringers.
Legislation passed last year expanded this regime. With the creation of a centralized database to which ISPs and search engines must connect, URLs of permanently blocked resources can be preemptively removed from search results. However, while other search companies are following the rules, it appears there is an issue with Google.
According to local telecoms watchdog Roscomnadzor, Google is in breach of federal law after the company failed to interface its systems with Russia's 'FGIS' national blacklist. Roscomnadzor previously wrote to Google to request its compliance, noting that within three days the company should begin filtering its search results.
However, for reasons that are not immediately apparent, Google failed to comply with the request, meaning that it could now be subject to an administrative fine of between 500,000 and 700,000 rubles (US$7,611 to US$10,656).
Roscomnadzor deputy head Vadim Subbotin says that his organization is writing to Google and the company must respond with an explanation.
"The decision was made on the basis of [a recent] inspection. We are now sending the act of verification to Google. They have certain deadlines to object to our verification activities and send us their objections. We will see what their response is," Subbotin said.
The final decision on the scale of the fine will sit with the courts and Roscomnadzor says it will decide on its next course of action after considering Google's response. To date, no tech company has ever been fined for non-compliance.
Even if the fine is at the top end it will be a drop in the ocean for the search giant. However, Russian authorities are taking their blocking efforts seriously so resistance could prove a considerable irritant.
Last month it was revealed that following 17,000 complaints against pirate sites, 6,000 were eventually blocked by ISPs following orders form Roscomnadzor.
This week, Russia's most powerful tech companies including Yandex, Mail.ru Group, and Rambler signed a Memorandum of Cooperation designed to rid their platforms of infringing content, without having to go near a courtroom.
In cooperation with major movie and TV companies, the agreement will see the formation of a central database of infringing sites within three weeks. This registry will be queried every five minutes by search engines and content platforms who will use the data to remove infringing content from search results and hosting services. Google has not yet signed but is being welcomed to do so.
Buy a VPN stay safe online


Thank you to the original source https://torrentfreak.com