Sony Sends Preemptive FIFA World Cup Copyright Warnings
Sony Entertainment Network operates a number of TV channels, such as Sony ESPN, that have the rights to broadcast the 2018 FIFA World Cup. TorrentFreak has learned that through an anti-piracy partner, Sony has started sending out preemptive warnings to illicit streaming sites. The letter advises against the unauthorized streaming of matches while threatening civil and criminal action.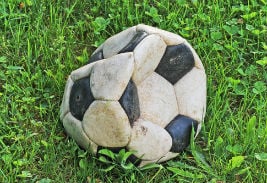 In years gone by, an event like the upcoming FIFA World Cup wouldn't have been drastically affected by piracy.
Most people like to watch matches as they happen so systems like BitTorrent, that offer after-the-fact content, weren't particularly useful.
These days, however, there are hundreds of unlicensed platforms fully capable of transmitting live content, meaning that the World Cup is within reach of anyone with a half decent Internet connection.
With this in mind, anti-piracy companies are likely to be working overtime during the World Cup in an effort to take down live streams as soon as matches get underway. Whether they will enjoy much success will remain to be seen but for the Sony Entertainment Network, the battle has already begun.
Through Indian anti-piracy outfit Markscan, Sony has this week been sending out preemptive warnings to pirate sites. A copy shared with TorrentFreak by a sports streaming platform reveals Sony claiming TV, radio, mobile and broadband broadcasting rights to the World Cup in India, Bangladesh, Bhutan, Maldives, Nepal, Pakistan, and Sri Lanka. The company warns of serious consequences if sites don't heed their warnings.
"[Our] Client will be showing the matches live and content related to FIFA 2018 in various languages across the following channels comprising of Sony Entertainment Network which are designated to the official broadcasters of FIFA 2018," the letter from Markscan reads.
The company then lists 10 channels that will be broadcasting content, including Sony ESPN, a collaboration between the two companies in India.
"By way of the present caution notice issued to you, we caution you and your website, not to indulge in any broadcasting, rebroadcasting, making available for viewing and / or communicating to the public, the FIFA 2018 matches and any content associated thereof, without obtaining permission / authorization from our client," it continues.
Markscan states that the site in question will be monitored for any acts of infringement and if any take place it shall be compelled to "initiate legal proceedings (civil and/or criminal) should you engage in violation of our Client's rights despite the present notice."
The person who received the notice from Markscan asked for his identity and his site to remain anonymous. However, he confirmed that he streams sports and the warning won't make any difference.
"No, that's not gonna stop us," he told TF. "We will stream the whole FIFA World Cup in our platform."
Due to the sheer number of legal services the World Cup will be made available on, stopping all unauthorized streams will prove absolutely impossible. Indeed, due to the huge number of unlicensed sites around today, it's likely to be one of the most-pirated live sports tournaments of all time.
This means that despite best and preemptive efforts, any takedowns will prove a drop in the ocean.
Preemptive FIFA takedown
Full size here.
Buy a VPN stay safe online


Thank you to the original source https://torrentfreak.com/sony-sends-preemptive-fifa-world-cup-copyright-warnings-180609/